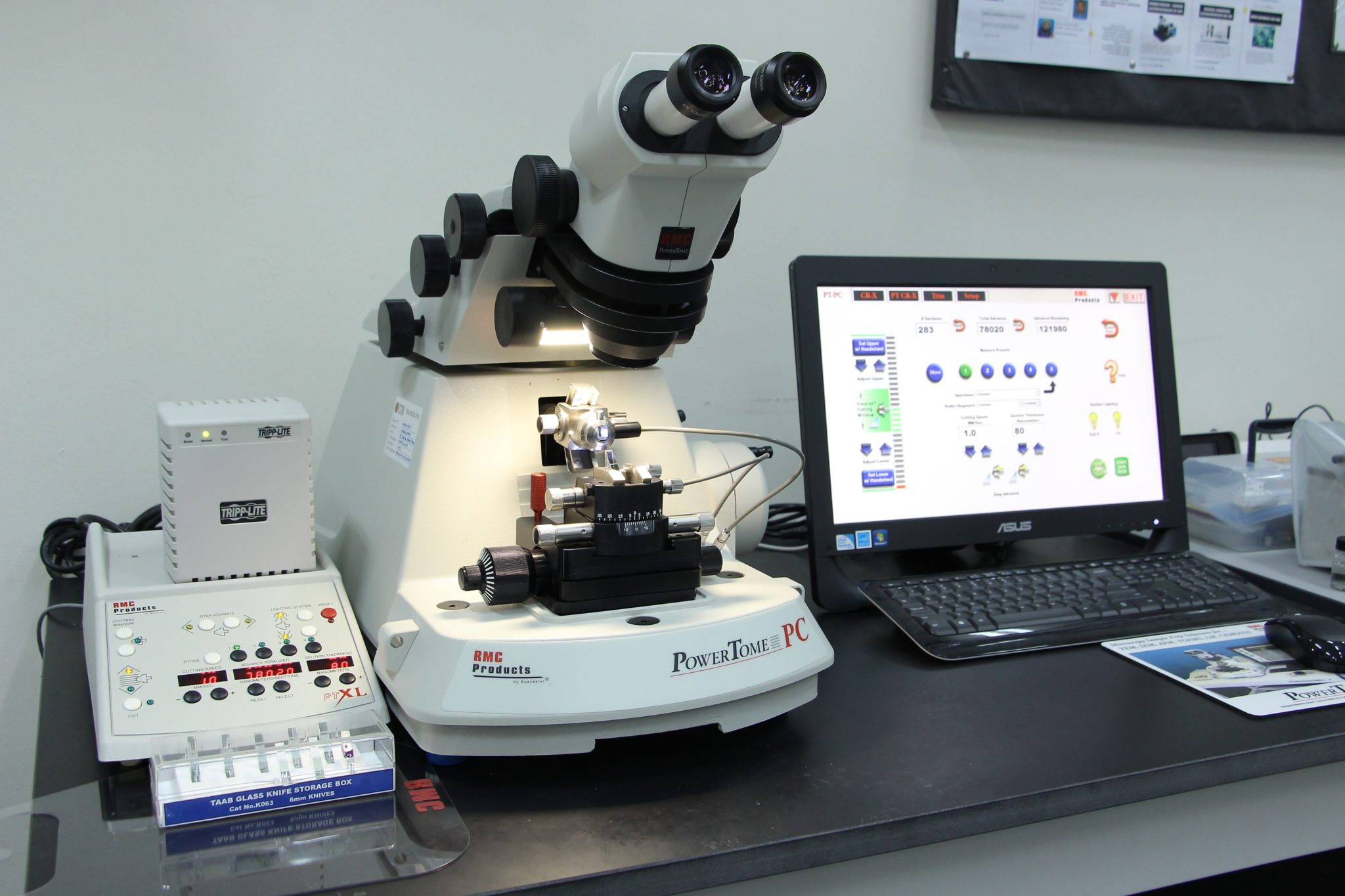 ULTRAMICROTOME
Brand: RMC Boeckeler PT-PC Powertome Ultramicrotome
Location:
Makmal Mikroskop FESEM & VPSEM
01-46-01
Details of Instrument:
The ultramicrotome is an instrument for producing semi and ultrathin sample sections for examination with an electron microscope. The sample is inserted into an arm on special bearings that performs a motorized vertical cutting movement. The sectioning is performed by a vertical movement of the sample over the glass knife and diamond knife. This ultrathin section can be used for Transmission Electron Microscope (TEM), Atomic Force Microscope (AFM) and Light Microscope (LM) examination. In addition the remaining block-face offers a perfectly smooth surface for scanning electron microscope (SEM).
Example of sample type:
– Biological sample, etc: (cell tissue, organ, bacteria, plant)
– Soft material sample, etc: (graphine, soft polymer, rubber)
Please refer to P.I.C for quotation.
Operation Hours
9.00am – 4.45pm
Status
Available for booking
P.I.C
Norhazalina Haliba
nhazalina@utm.my
07-5610268
Nur Farhana Binti Hasmuni
nurfarhana@utm.my
07-5557551