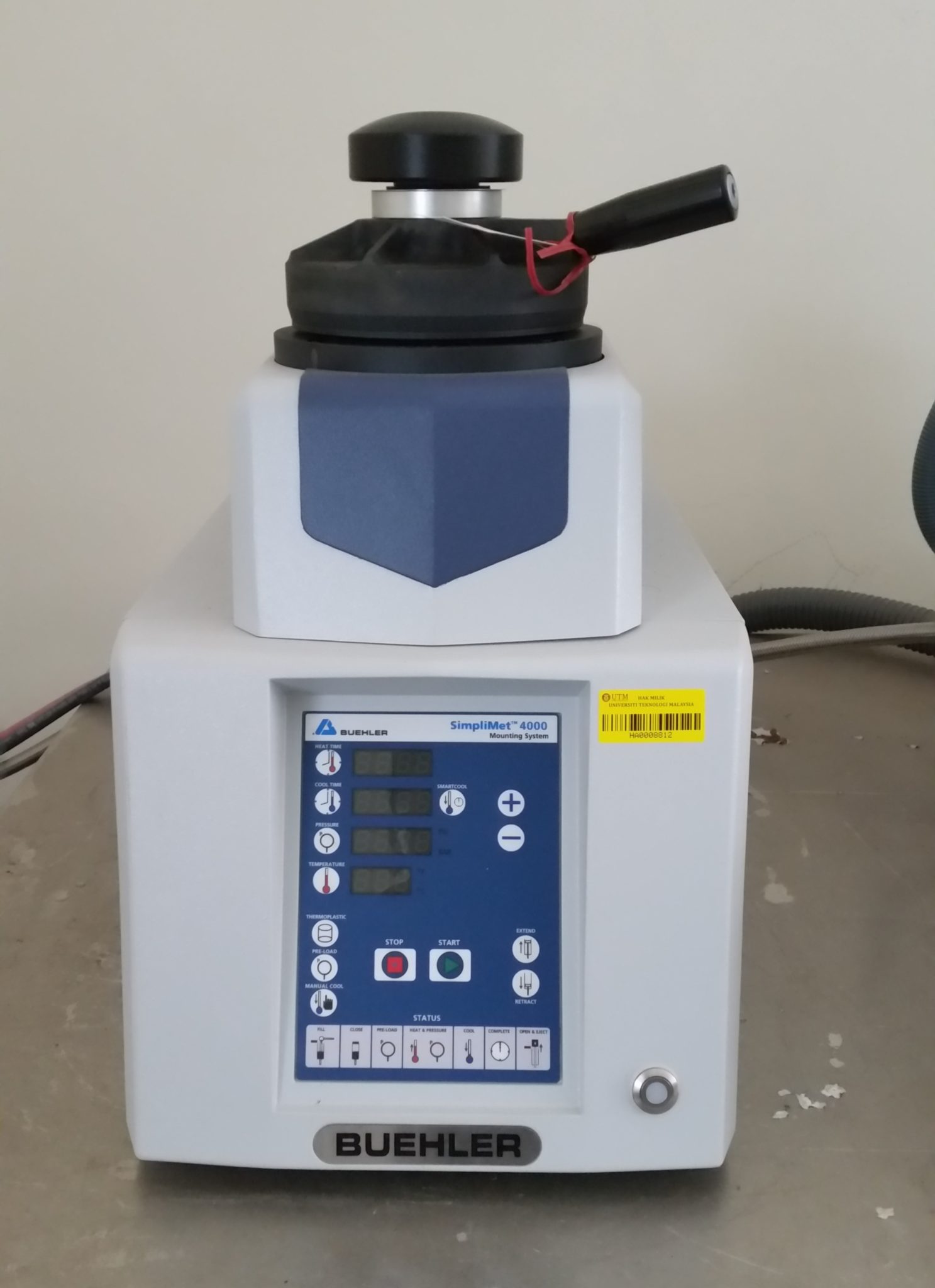 MOUNTING SYSTEM
Brand: Buehler SimpliMet 4000
Location:
Microscopy Sample Preparation Laboratory (01-36-01)
Details of Instrument:
The SimpliMet 4000 Mounting System is the fastest mounting press designed for 24/7 use. This instrument eliminate bottlenecks at the mounting stage, rapidly transforming your cut samples to specimens ready for grinding and polishing.
It is equipped with the SmartCool intelligent cooling system that optimizes cooling time while also ensuring operator safety and minimal water usage. The intuitive interface sets and stores temperature, pressure and time, thus shortening set up.
Service Charge
Please refer to P.I.C for quotation.
Operation Hours
9.00 am – 4.30 pm
Status
Available for booking
P.I.C
Ahmad Safuan bin Borhan
07-5610268
Al Azhari bin Amir Hatib
Tel. No.: 07-561 0268
Download Booking Form
Click Here