Number of Sample Analyzed
Can we assist you ?search here
UNIVERSITY INDUSTRY RESEARCH LABORATORY
News , Events and Activities
Welcoming delegates from Thangal Kunju Musaliar College of Engineering, India to UTM University Laboratory Management Centre 14 November 2023 | 11.30 a.m Lead By Prof. Dr. Mohd Yazid bin Yahya Visited Lab Xray & Thermal Lab Microscopy & Imaging Lab Mass...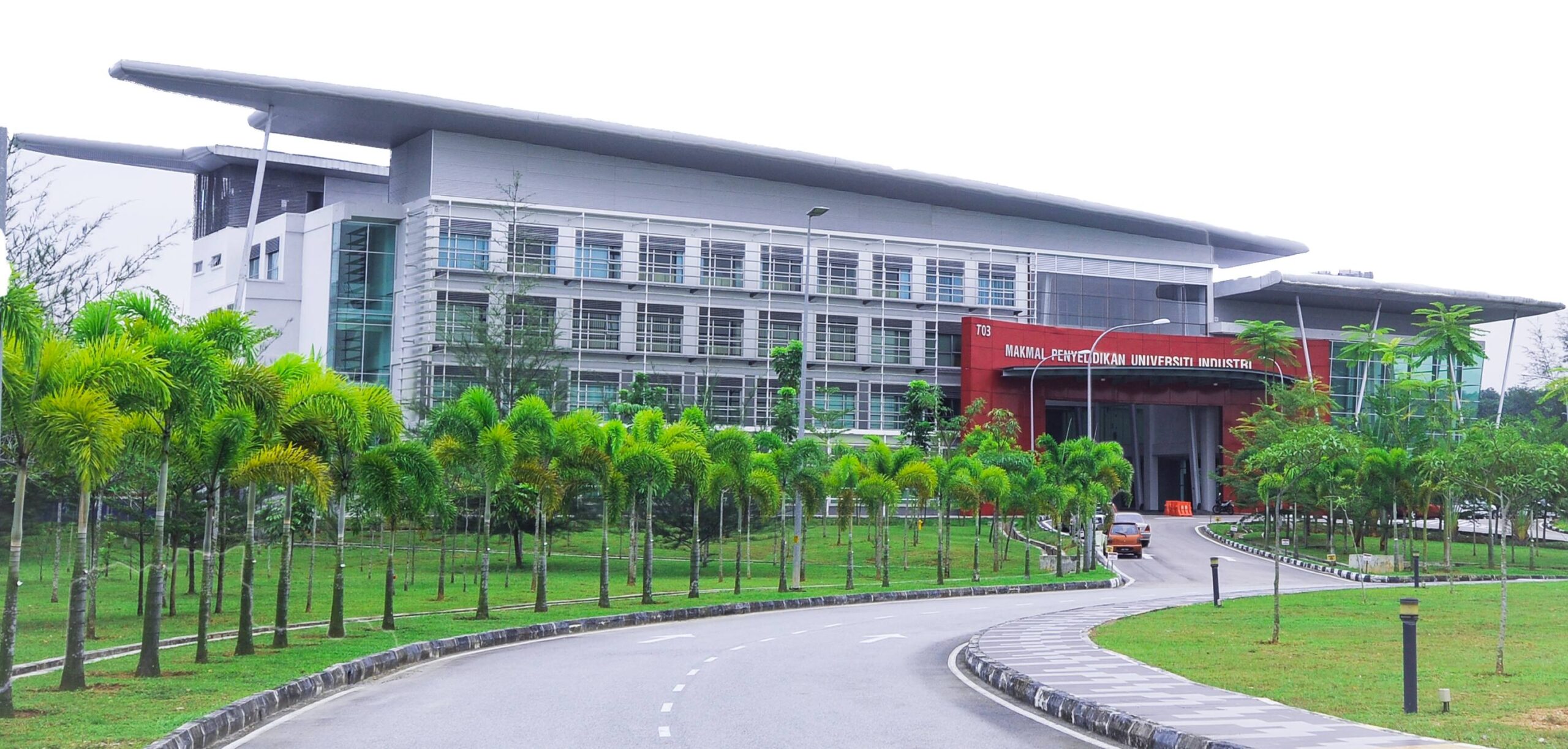 Meningkatkan jaringan kerjasama antara UTM dan Industri/Agensi melalui platform baharu makmal satelit;
Memperkasa fungsi dan visibility makmal berpotensi serta kepakaran staf UTM untuk dimanfaatkan sepenuhnya kepada universiti, industri/agensi dan masyarakat
Memastikan kerjasama yang dijalankan memberi faedah kepada kedua-duabelah pihak dan mendorong peningkatan kualiti penyelidikan, perkhidmatan,
inovasi dan pengkomersilan.
Our lab management has gone the centralization route back in 2009, in order to consolidate technical expertise and also provided seamless management especially in high-end scientific instrument maintenance and procurement. This is how our University Laboratory Management Centre (PPMU) was born. At the same time, for UTM to stamp its mark as the pioneer science and technology university in the region, founded an industrial-focused testing facility, known as the University Industry Research Laboratory (UIRL). Our team of six divisions; namely Mass Spectrometry & Molecular Spectroscopy, X-Ray & Thermal Analysis, Microscopy & Imaging, Chemical Analysis, Nuclear Magnetic Resonance, and Micro/Nano Fabrication and Machining, are well-equipped with state-of-the-art instrumentation and technologies, to give you sight beyond sight. Please enjoy with the video.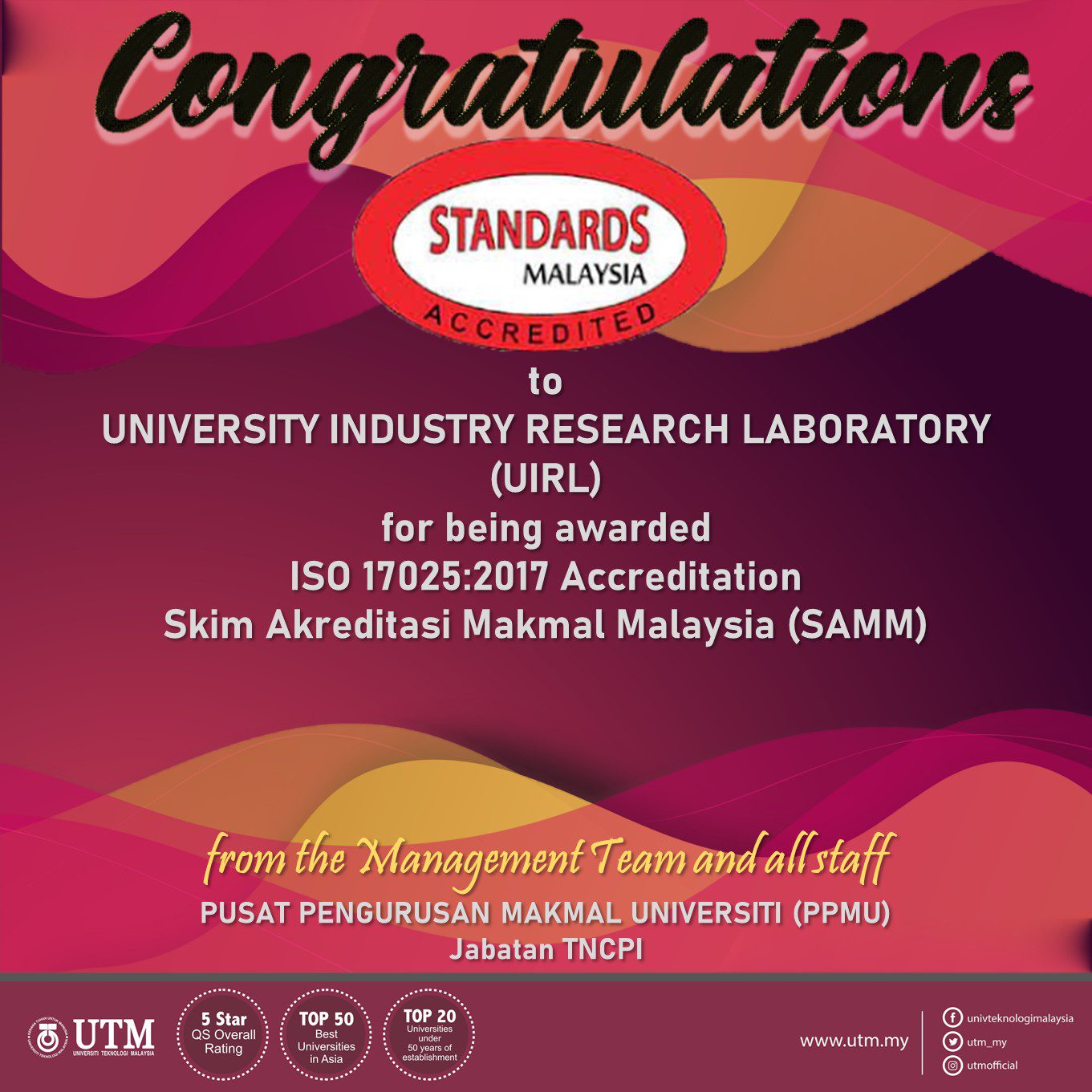 CONGRATULATIONS to the UNIVERSITY INDUSTRY RESEARCH LABORATORY (UIRL) for being awarded ISO 17025:2017 Accreditation Skim Akreditasi Makmal Malaysia (SAMM)
Mengintegrasikan sistem pengurusan dan pengoperasian makmal agar pengurusan kejat (lean management) dapat dilaksanakan demi mengoptimumkan sumber dalaman sedia ada, meminimakan pembaziran dari segi kos, masa dan tenaga,menambahbaik proses kerja dan meningkatkan kualiti perkhidmatan selaras dengan kehendak dan kepuasan pelanggan.