SCHEDULED WASTES MANAGEMENT
Scheduled Wastes Management Procedure.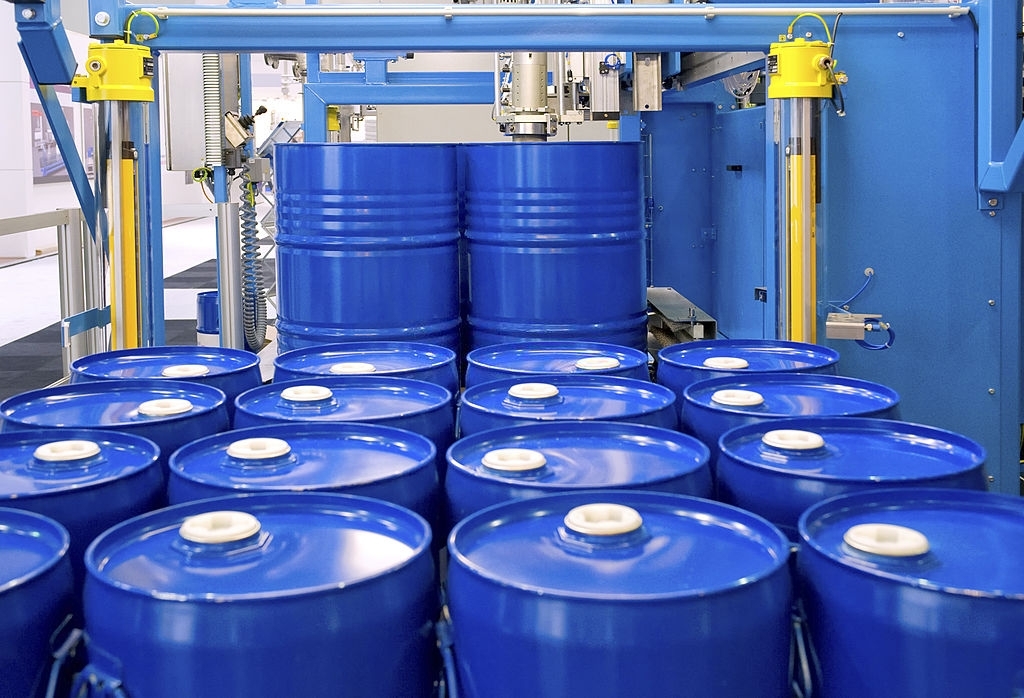 Every waste generator shall ensure that every chemical waste produced is classified according to the scheduled waste code.
Regular Inspection on Scheduled Wastes.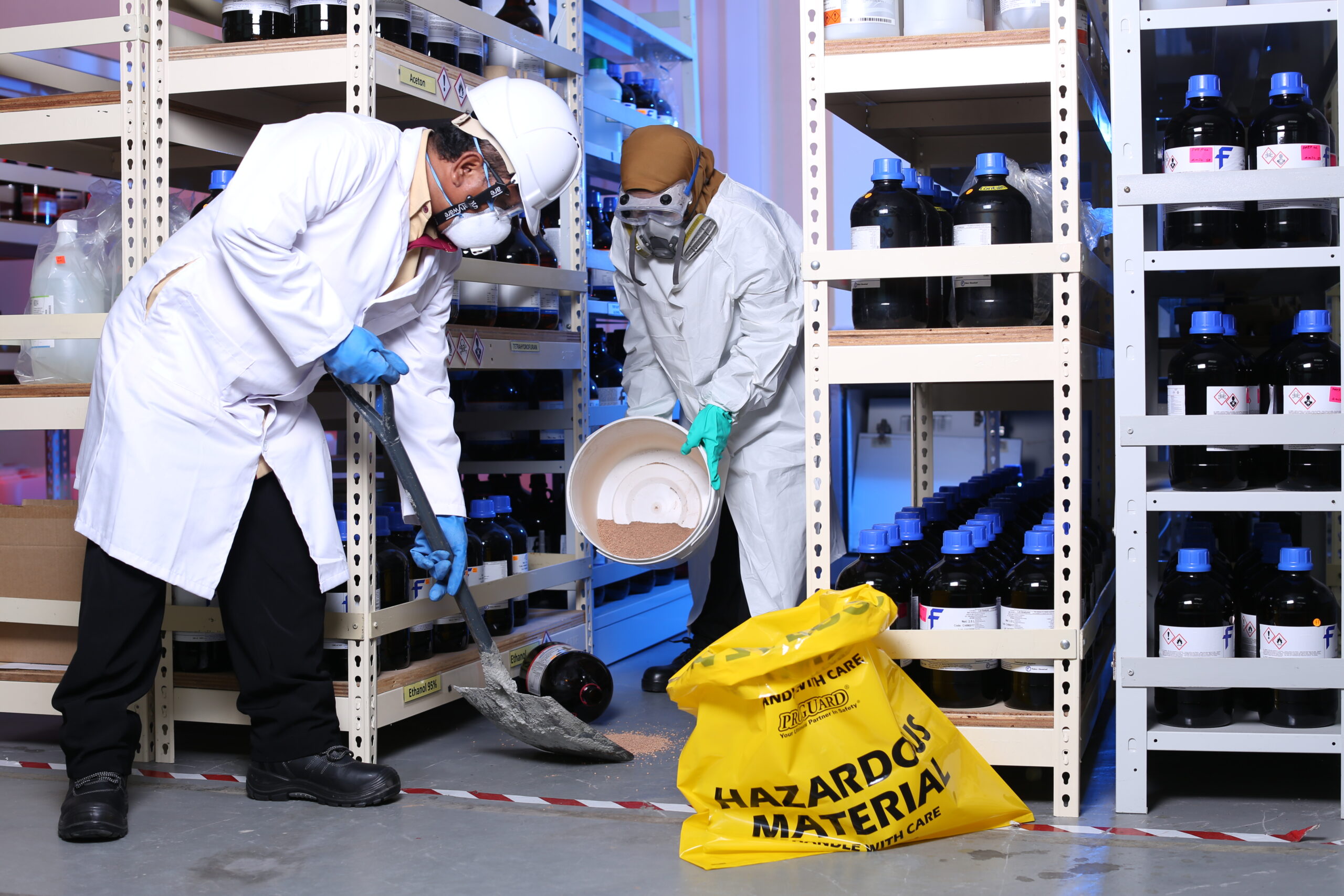 Labeling form is compulsory to be paste on the waste bottle/packaging. It is important for recognition of waste produced.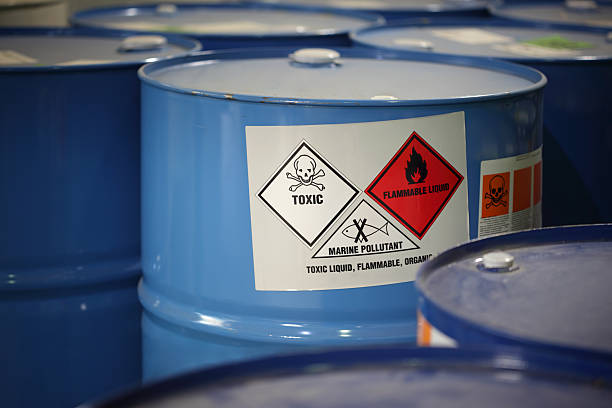 Chemical waste generator should inspect the waste every two weeks. You may use this checklist to do the inspection.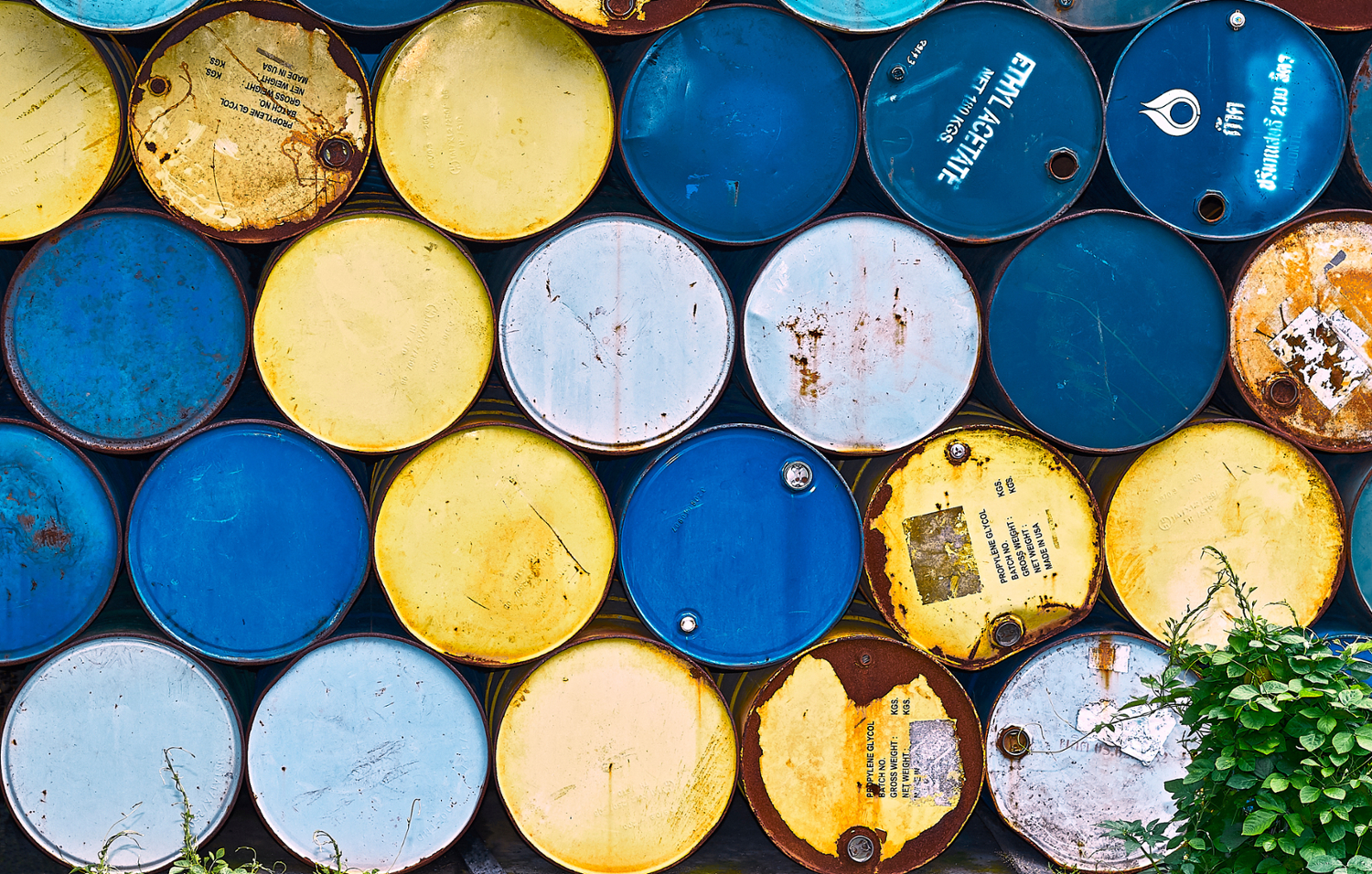 In order to dispose the scheduled waste, the waste generator should fill in and submit the disposal form to PTJ appointed officer. The appointed officer will then make an application to CMU for SW disposal. Download the disposal form here. 
Warning sign must be posted at the temporary scheduled waste storage area. This is to ensure thet all laboratory user are aware about the location of scheduled wastes.
Scheduled wastes transported outside the waste generator's premise must be accompanied with the information of the waste. Thus, each SW generator should provide the Scheduled Waste Information Card (Waste card) to comply with Regulation 13, Environlemtal Quality (Scheduled Wastes) Regulations 2005.