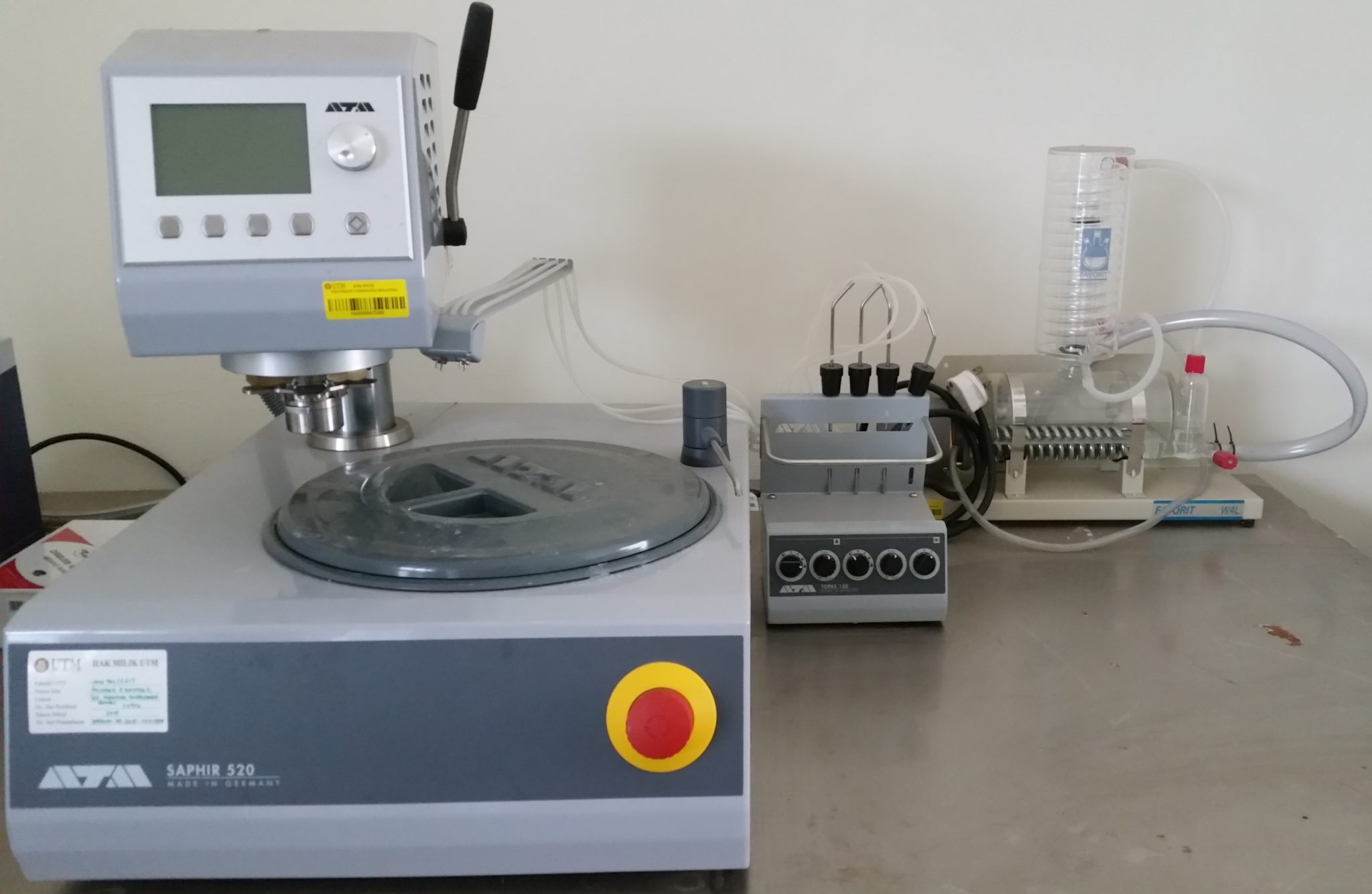 POLISHER & GRINDER
Brand: ATM GmbH Saphir 520
Location:
Microscopy Sample Preparation Laboratory (01-36-01)
Details of Instrument:
The Saphir 520 is a single wheel grinder and polisher with top-mounted grinding and polishing head Rubin 500 for working wheels Ø 200-250 mm.
This unit will convince you best of all through its easy operation and wide range of possibilities. Sequence time, down-pressure, speed control, rotational direction, pneumatic lowering, single and central pressure as well as program saving and a few things more are all available.
Service Charge
Please refer to P.I.C for quotation.
Operation Hours
9.00 am – 4.30 pm
Status
Available for booking
P.I.C
Ahmad Safuan bin Borhan
a.safuan@utm.my
07-5610268
Al Azhari bin Amir Hatib
alazhari@utm.m
Tel. No.: 07-561 0268
Download Booking Form
Click Here